P E R F E C T C V S
PLATINUM PACKAGE
NEW CV + COVER LETTER + TELEPHONE CONSULTATIONS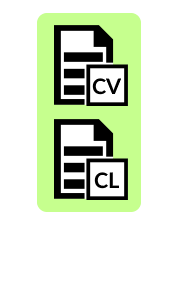 Our team will create a brand new CV and Cover Letter for you.

We will tailor the content of both CV and Cover Letter for the role types you are looking to apply for.

An outstanding personal profile / statement and comprehensive career history detail will be incorporated into your new CV, along with emphasis on your expertise, capabilities and achievements.
Your CV will be keyword optimised to pass through Applicant Tracking Systems (ATS).

We will ensure the CV layout is well designed and structured for ease of readability.
Unlimited revisions / changes (for 6 months) including telephone consultations.
Microsoft Word (fully editable) and PDF versions of your new CV and Cover Letter will be provided.

The turnaround time for this service is 4 working days.

(For details of the step-by-step process on how this service works, please scroll down)

Price: £85


Read our 5* Trustpilot Customer Reviews >


---

Diamond Package
New CV + Cover Letter + LinkedIn Profile + Telephone Consultations
£95
How does it work?
Step 1: Select your package, and then click 'Order Now' > 'Checkout'. We will then request your contact details, and also payment which can be made via credit / debit card or PayPal through our website (you can also call us to make payment over the telephone on 020 8123 7858).
Step 2: You will receive an e-mail requesting you to reply back, attaching your current CV and letting us know the type of roles you would like your new CV and Cover Letter targeted towards.
(If you do not have an existing CV, you will be asked to reply back to the e-mail with information on your work history, education and the type of roles you are now looking to apply for).
Step 3: Once documentation / information has been received by us, we will start work on your CV and Cover Letter immediately. The first draft of your new CV and Cover Letter will be delivered to you by e-mail after 4 working days.
Step 4: You will then be able to book a time slot for a telephone consultation with our Senior Writer (Adam), to have an in-depth discussion to review your new CV and Cover Letter for improvements and changes as required.
We will work with you and provide unlimited changes / revisions until you are fully satisfied with your new CV and Cover Letter.
Throughout the writing process, you are free to contact us at any time via phone, e-mail or web chat.
Professional CV Writers
We are a team with 20+ years experience in supporting candidates at all stages of their careers.
Our CV writing service is led by our Senior Writer (Adam) who oversees all aspects of CV creation, customer communication, amendments and quality control.
Please feel free to view our independent reviews on Trustpilot. We pride ourselves on our hard work and dedication to create strong new CVs, Cover Letters and LinkedIn profiles which yield results.
We know what impresses potential employers, as we are a team of writers all with a background of working previously as recruiters - you are judged within the first 10 seconds of an employer reading your CV, so it is absolutely essential that your CV creates a strong impact straightaway.
Candidates are often under selling themselves, we know exactly how to highlight and emphasise your capabilities, strengths and achievements.
We will tailor your CV to effectively position you for your target roles, and pitch the content, tone and language appropriately.
Your CV will be optimised to ensure favourability for Applicant Tracking Systems (ATS), which recruiters use to select prospective candidates - this will improve your chances of being shortlisted and reaching interview stages.
We always ensure that spelling and grammar is immaculate, and that your CV is written to the highest standard to achieve optimal results.
We provide a 100% satisfaction guarantee with unlimited revisions and amendments for a period of 6 months with all of our packages.

This CV service includes creating a strong new CV and Cover Letter for you. With our Platinum Package, we will understand your needs in terms of the types of jobs you are looking to apply for, and then create impactful new documents accordingly.
A cover letter is a brief, single page document with the purpose of introducing yourself and highlighting your relevant skills / expertise and experience which are relevant to the job you are applying for. Cover Letters enable recruiters and Hiring Managers to develop a better understanding of your suitability for a position.
Our team of CV writers will create a professionally written CV and accompanying Cover Letter for you, tailored towards the types of positions you are now seeking. We will also ensure that your new documents are well optimised for ATS software which recruiters use to shortlist the most suitable candidates for interview.
We provide a professional CV writing service and are fully UK based with a team of experienced in-house writers.
Our CV experts have decades of experience in writing for a breadth of industries / sectors and individuals at all levels.
We can be contacted by telephone during office hours which are Monday to Friday, 9am to 8pm.
We have a reputation for excellence and achieving great results, as shown by our Trustpilot feedback.
We use PayPal to process our payments, which is one of the world's leading and trusted payment platforms.

We will never pass your details on to any third parties, and we will never send you unsolicited e-mail.
Read some of our testimonials on Reviews.co.uk:

FREE CV REVIEW
Send us your CV for a free, no-obligation CV review within 2 hours. One of our experts will analyse your CV and contact you to provide detailed feedback along with their professional opinion on how it can be improved.